You Had Surgery. . . What Now?
Posted on

October 26, 2017

by

Staff
Sometimes an injury or condition is severe enough that it takes surgery to repair. Surgeries, no matter how big or small, can often be a serious and sometimes scary issue. Post-orthopedic-surgical rehabilitation is an important part of making sure that you can get back in the game and back to living life like you did before your injury.
First, what is an orthopedic surgery?
Orthopedic surgery is surgery that involves any part of the musculoskeletal system. So, in normal people speech, surgeries involving any joint, muscle, bone, cartilage, or ligaments. This includes things like ACL repair, joint replacement, shoulder replacement or rotator cuff repair, and spinal surgeries. Modern medicine and surgery can repair many parts of our bodies.
What does
physical therapy

do post-surgery?

Strengthen, stretch, stay in the game. Often times the body part that is being fixed through surgery has been immobile because of pain or an injury. Because of that immobility, the muscles, tendons, and joints weaken and stiffen up. Physical therapy strengthens and stretches the parts of your body that have been impacted from the surgery and injury before that.
What is the process?
A physical therapist does not wave their hands over your body and heal it. They do not prescribe medicine for healing or pain relief. They do not ONLY massage and stretch you. A physical therapist puts together a program of different facets to help get you back to healthy. This program may include stretching, lifting, band therapy, massaging, dry needling, cupping, and whatever else they feel is necessary for your body's rehabilitation.
Rehabilitation can be daunting, but you can do it! Physical therapy is a healthy and natural way to help you strengthen your body and repair those impacted areas. Working with your physician, the physical therapist will put together what you need to improve to get back to normal and help you stay in the game while supporting your rehab and pushing you to your goals. We want you to have your happy ending after your tough time!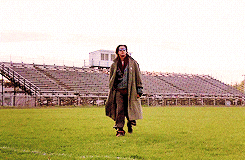 Tags: Cupping, fix, healthy, massaging, natural, natural fix, orthopedic surgery, orthopedics, Pain, Physical Therapy, post-surgery, rehab, rehabilitation, stay in the game, strengthen, stretch, therapist. Dry needling, therapy